"She had two horizons in her eyes, a miniature view of the houses and the mountains of Mongibello in one eye, and in the other the beach with lots of little red characters."
Mr. Ripley, Patricia Highsmith
We imagine it on the deck of a wooden boat, elegant and minimalist with its stripes in three colors that match the blue of the sea. But the retro chic of Mongibello II will follow you as well on the beach as by a swimming pool, in all your summer destinations, wherever you want to savor the spirit of the holidays.
Chaque maillot de bain Rivea permet de recycler 10 bouteilles en plastique collectées en Mer Méditerranée et sur les plages.
- Motif iconique inspiré par la Riviera
- Coupe ajustée
- Longueur mi-cuisse
- Fibre recyclée Seaqual
- Deux poches latérales
- Poche arrière avec bouton conçu en Rpet
- Ceinture élastique
- Séchage rapide
Tous les maillots Rivea sont vendus avec un pochon étanche en TPU.
1CHF sera reversé à l'association Oceaneye pour soutenir son action.
Votre maillot de bain a été confectionné avec amour à partir de matériaux de grande qualité afin de vous accompagner longtemps dans toutes vos aventures aquatiques. Nos conseils pour en prendre soin :
- Si votre maillot de bain nécessite d'être nettoyé, optez pour un lavage en machine sur un cycle délicat à 30°C avec des couleurs similaires et une lessive douce.
- N'oubliez pas que votre maillot de bain apprécie l'eau : rincez-le à l'eau douce après chaque usage et, surtout, évitez absolument les lavages à sec.
- Votre maillot de bain est allergique à deux produits : les détachants à base de chlore et les agents de blanchiment.
- Une fois nettoyé ou rincé, préférez un séchage à l'air libre plutôt que dans un sèche-linge.
- Votre maillot de bain n'a pas besoin d'être repassé. Mais si vous y tenez absolument, faîtes-le sur l'envers à une température de 110°C.
La livraison standard est offerte pour toutes les commandes à partir de 150CHF d'achat.
L'expédition des commandes est effectuée sous 48h (jour ouvrable).
Color: Mongibello II sauge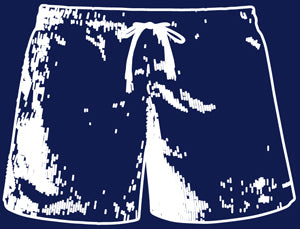 A Rivea swim short

Collected in the Mediterranean Sea and on the beaches


Waterproof, sustainable and biodegradable