Elegance by the water
Rivea – an ethical collection featuring iconic prints and an impeccable cut
Lookbook
Timeless, chic and beautifully understated, the Riviera Icone collection offers a modern take on tradition
Why Rivea?
Our Story
… So we just dived right in.
Ocean
From the sea for the sea
When you asked us to create a collection of swimwear for adults and children, we listened to you.
A fibre that cleans the sea
We use Seaqual to make our swim shorts – it's a fibre made from recycled plastic bottles, that have been recovered from beaches or fished out of the Mediterranean.

I got out of bed, opened the shutters and the sea and sky struck me full in the face with the same blue, the same pink, the same happiness.
With fondest regards, Françoise Sagan
Our values
Since the creation of Rivea , we have had a simple objective: to prove that it is possible to create collections with modern designs while at the same time adopting an approach that is respectful of the environment .
Find out more
We want our swim shorts to be perfect from every angle, with no compromise on quality, values or environmental issues. And this approach can be seen in our unique expertise, right down to the very last detail.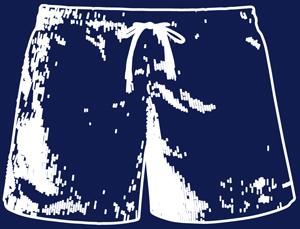 A Rivea swim short

Collected in the Mediterranean Sea and on the beaches


Waterproof, sustainable and biodegradable
Discover our new swim shortsRivea is about Riviera-inspired elegance, an impeccable cut, and quality materials, designed and produced in Europe from recycled PET plastic bottles. Timeless chic combined with skill, expertise and an eco-friendly attitude.
WHAT THEY SAY ABOUT US
Quality, sustainability and respect for the environment. Everything is here.
This brand made me travel through to a time we were free and it was only a question of living.
The first button made with ocean waste
It has to be the first swimwear with a button made with ocean waste ocean waste. Well done for that!
@rivea_officiel
Seaside views, the beach, sunshine, freedom… Follow us on Instagram, dream of the relaxed Riviera lifestyle and join our #riveapeople community.
They talk about us
"With its button with ocean granules, Rivea shows us its permanent quest for innovative solutions to engage in favor of the environment. "- Comme un Camion
"An impeccable cut and iconic patterns, Rivea swim shorts capture the picture postcard Riviera".- Luxury Activist
"Rivea apporte une véritable fraicheur sur le marché des maillots de bain pour homme. L'insouciance, la douceur de vivre à la plage…"- LA BARBOTEUR
"Movies such as "The Swimming Pool" and "Purple Noon", as well as the irresistible silhouette of Alain Delon, evocative of their brand image, have inspired some of their legendary models."- HUPSOO Magazine
"A universe of values ​​halfway between sustainability and the care given to every detail."- Swissquote Magazine

"With its button with ocean granules, Rivea shows us its permanent quest for innovative solutions to engage in favor of the environment. "- Comme un Camion

"An impeccable cut and iconic patterns, Rivea swim shorts capture the picture postcard Riviera".- Luxury Activist

"Rivea apporte une véritable fraicheur sur le marché des maillots de bain pour homme. L'insouciance, la douceur de vivre à la plage…"- LA BARBOTEUR

"Movies such as "The Swimming Pool" and "Purple Noon", as well as the irresistible silhouette of Alain Delon, evocative of their brand image, have inspired some of their legendary models."- HUPSOO Magazine

"A universe of values ​​halfway between sustainability and the care given to every detail."- Swissquote Magazine