>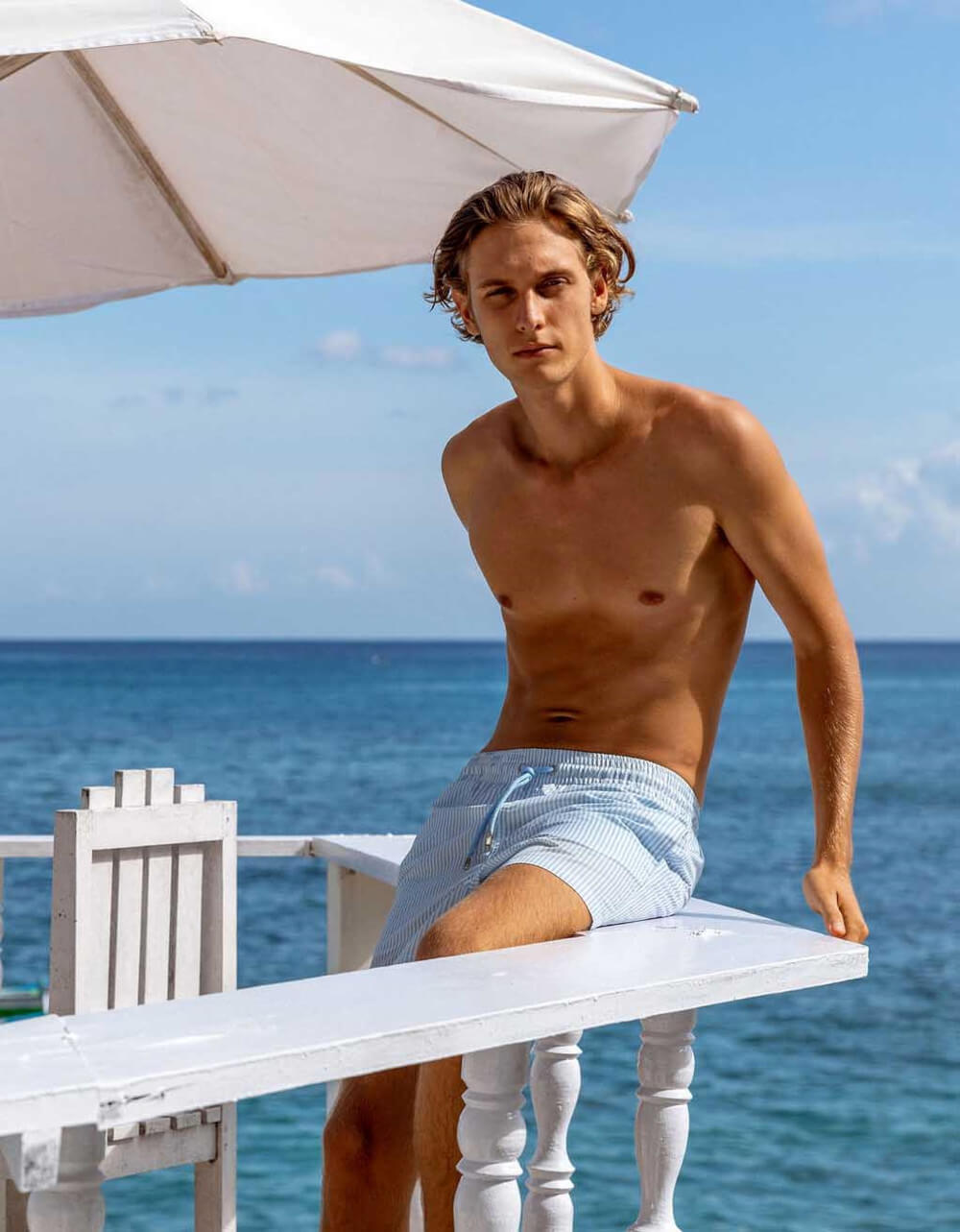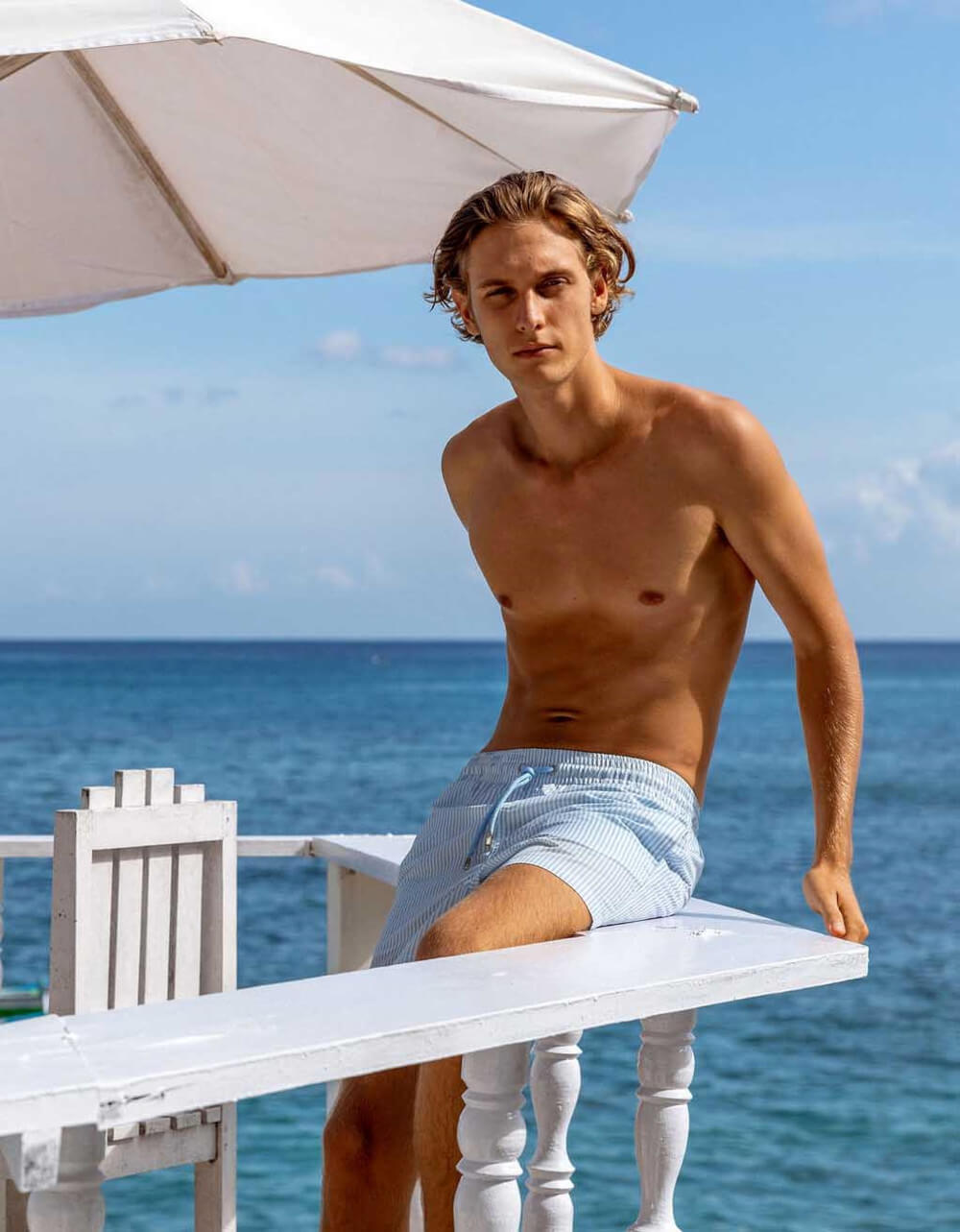 Elegance by the water
The sun beats down from an azure sky, sharply silhouetting people busying themselves on the burning sand, lazing in the shade of their parasols, or simply drifting off to sleep, lulled by the sound of crystal-clear waves lapping against painted wooden hulls. In the distance we can hear a couple riding off on their Vespa, along a little cobbled street, the wind in their hair. A beach in the south of France? Somewhere on the coast of Italy? The shores of a Swiss lake perhaps? The story doesn't say. But Rivea is all that and more. A Maison de créations that composes a timeless wardrobe, inspired by the dolce vita and the myths of the riviera.
Swim shorts, polo shirts, t-shirts, caps, beach bags... Rivea is an ethical collection with iconic prints and impeccable cuts, made in Europe in a 100% eco-responsible way. An invitation to stop in the postcard. A story of holidays tinged with carelessness from which springs a certain idea of ​​elegance by the water.
>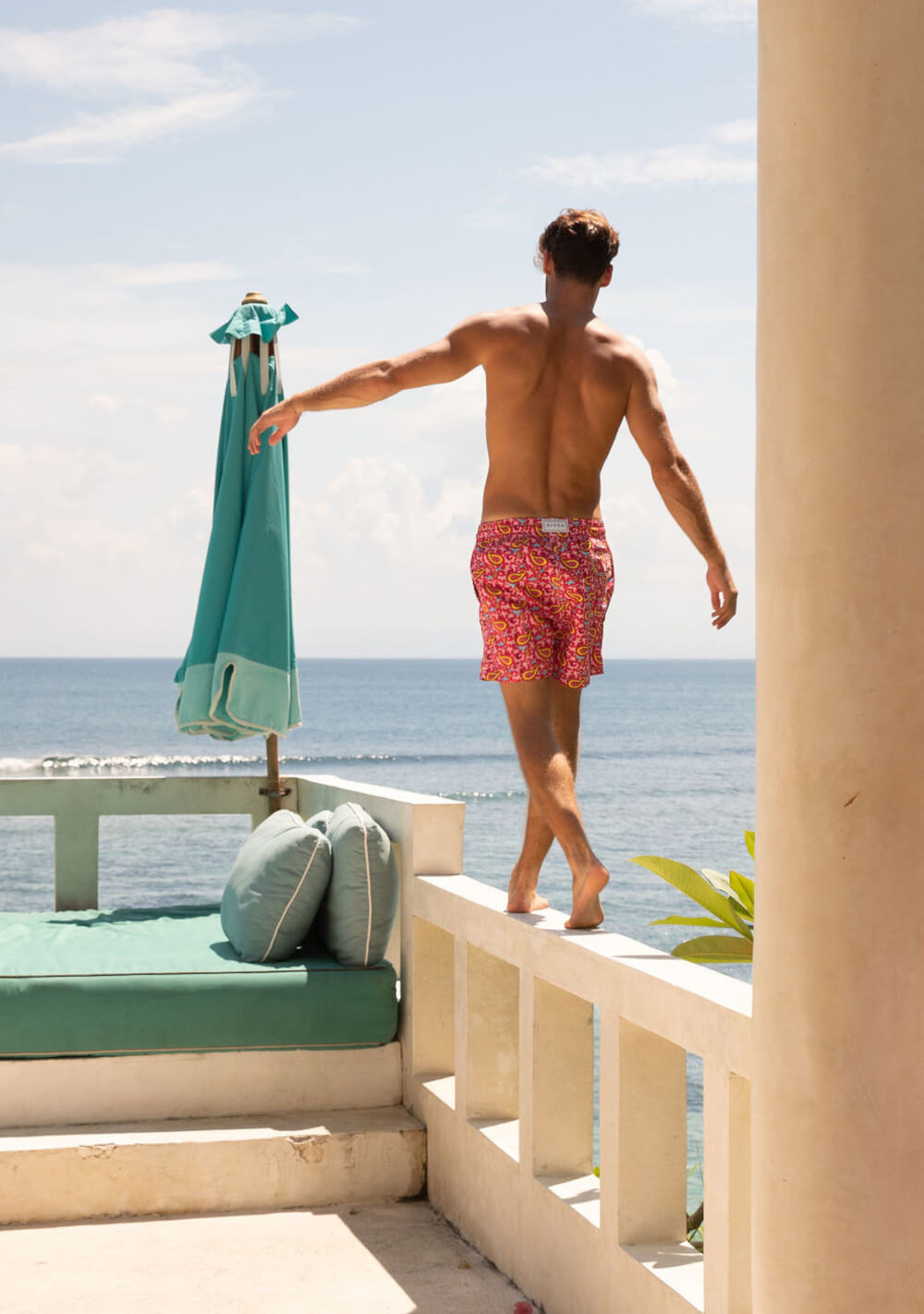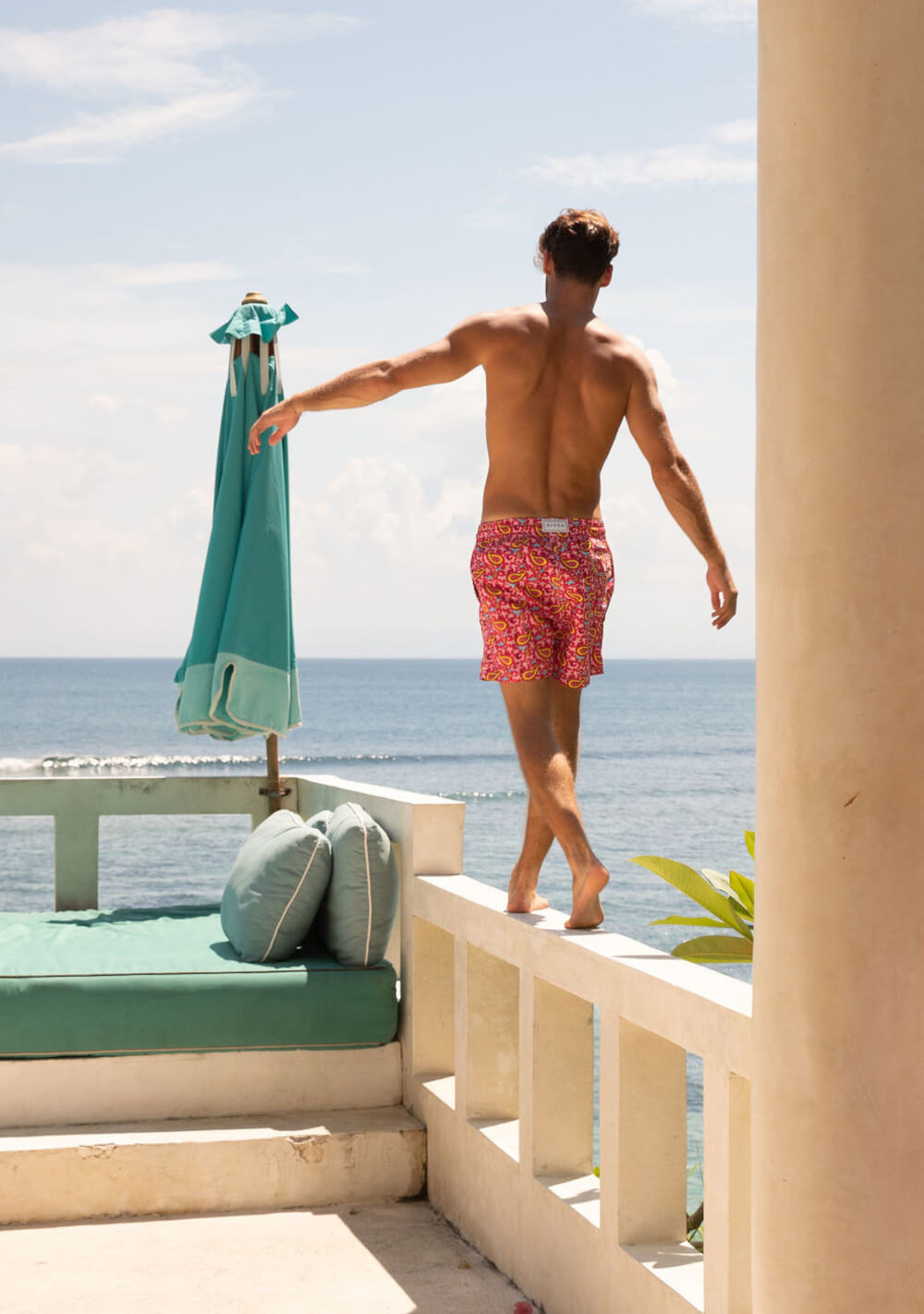 An independant brand
The freedom to create and implement our ideas is essential to us. Because Rivea is an independent brand, we can afford to make the necessary choices in environmental matters, to take the time necessary to seek new eco-responsible solutions, to refine our creations down to the smallest detail. This freedom is a luxury that we offer ourselves/you.