"For sure she was from Antibes
It's closer than the Caribbean
It's closer than Caracas
Is it further than Pézenas?
I don't know."
Boby Lapointe
Antibes, its cobbled streets, its Fort Carré. Antibes, land of inspiration for this swimwear of the same name. An evocation specific to this small seaside town on the Côte d'Azur where the sweetness of life is hidden behind these facades with charming details, its historical monuments, its museums and its narrow streets with a Provençal aesthetic, dotted with shops and artisans.
A walk on the cobblestones of the "fortified place", through the rue du Haut-Castelet, passing by the rue des Revennes to the rue James-Close, inspired this pattern in the tail of a peacock, if not to say , fish scales, taking up the architecture of the soils of the region.
Chaque maillot de bain Rivea permet de recycler 10 bouteilles en plastique collectées en Mer Méditerranée et sur les plages.
- Motif iconique inspiré par la Riviera
- Coupe ajustée
- Longueur mi-cuisse
- Fibre recyclée Seaqual
- Deux poches latérales
- Poche arrière avec bouton conçu en Rpet
- Ceinture élastique
- Séchage rapide
Tous les maillots Rivea sont vendus avec un pochon étanche en TPU.
1CHF sera reversé à l'association Oceaneye pour soutenir son action.
Votre maillot de bain a été confectionné avec amour à partir de matériaux de grande qualité afin de vous accompagner longtemps dans toutes vos aventures aquatiques. Nos conseils pour en prendre soin :
- Si votre maillot de bain nécessite d'être nettoyé, optez pour un lavage en machine sur un cycle délicat à 30°C avec des couleurs similaires et une lessive douce.
- N'oubliez pas que votre maillot de bain apprécie l'eau : rincez-le à l'eau douce après chaque usage et, surtout, évitez absolument les lavages à sec.
- Votre maillot de bain est allergique à deux produits : les détachants à base de chlore et les agents de blanchiment.
- Une fois nettoyé ou rincé, préférez un séchage à l'air libre plutôt que dans un sèche-linge.
- Votre maillot de bain n'a pas besoin d'être repassé. Mais si vous y tenez absolument, faîtes-le sur l'envers à une température de 110°C.
La livraison standard est offerte pour toutes les commandes à partir de 150CHF d'achat.
L'expédition des commandes est effectuée sous 48h (jour ouvrable).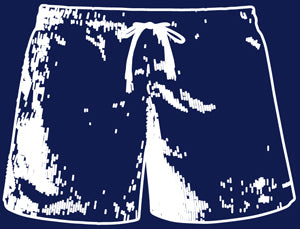 A Rivea swim short

Collected in the Mediterranean Sea and on the beaches


Waterproof, sustainable and biodegradable